Lenovo has launched its new stylish and affordable Lenovo C100 all-in-one PC, which includes 18.5-inch (16:9 aspect ratio ; 1600 x 900 pixel resolution) LCD monitor with camera, speakers and microphone, boasting a 2-inch screen depth and attractive slim-line design.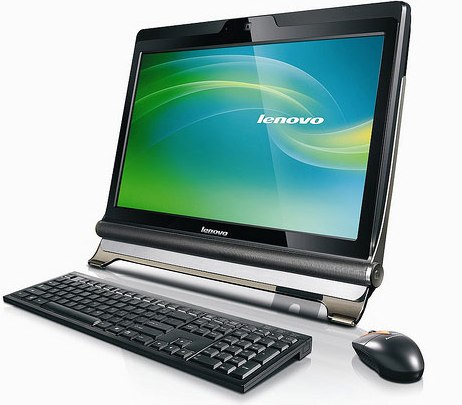 "Packed with cool experiences and available at a very affordable price, the C100 expands Lenovo's consumer offering for the fast growing all-in-one market segment," commented Dion Weisler, vice president, Business Operations, Lenovo. "The C100 is simple to set up and easy to use, ideal for those seeking a convenient way to enhance their digital lifestyle."
Features And Specifications Of Lenovo C100:
Intel Atom 230 single core or Intel Atom 330 dual core processor
Up to 2GB of RAM, and up to 320GB hard drive
Intel GMA 950 graphics chipset
Built-in DVD burner/reader and 4 USB ports
Includes Lenovo Recovery System including OneKey Antivirus and OneKey Recovery for added reliability
The new Lenovo C100 all-in-one desktop PC which measures 18.5 x 14.5 x 4 inches is now available for a starting price of $399.