Lenovo has officially announced the availability of its first 3D laptop, named as Lenovo IdeaPad Y560d, which features a smart TriDef 3-D technology that consists of a 3D screen, software and polarizer glasses, offering multimedia enthusiasts an immersive 3-D experience for playing compatible 3D games and movies.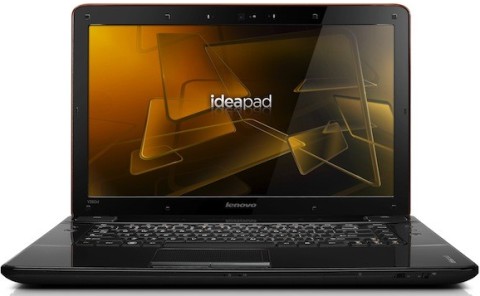 Key Features Of Lenovo IdeaPad Y560d:
High-definition 15.6-inch (16:9) wide screen display with 1366 x 768 pixels resolution
Intel Core i3 – i7 CPU complemented with Intel Turbo Boost Technology
ATI Radeon HD5730 1GB graphics card with switchable graphics capability
Lenovo Enhanced Experience RapidDrive (optional) technology combines SSD and HDD storage to offer faster Windows 7 boot up
SlideNav, the smart touch-sensitive slide bar app provides users an easy desktop navigation
TriDef Media Player converts a standard movie into an impressive 3D experience
TriDef Photo Transformer allows for viewing standard photos in stunning 3D
Superior audio thanks to integrated JBL-designed speakers and Dolby Home Theater surround sound
OneKey Theater II (2.0) for optimized video and audio playback with a single touch
Automatically adjusts the optimal PC screen brightness thanks to the ambient light sensor
Optional Blu-ray Disc drive and WiFi 802.11n connectivity
"Fun is a notebook that brings multimedia to life–and the IdeaPad Y560d does this in a dramatic fashion with a truly unique 3D viewing experience," commented Dion Weisler, vice president for business operations at Lenovo. "While 3D technology has been around for ages, it has not been readily accessible to consumers within the home. Lenovo is helping bridge this gap by delivering consumers a 3D experience on a familiar PC platform that can be viewed and enjoyed when and where they want.
The new high-end Lenovo IdeaPad Y560d 3D-enabled multimedia notebook is expected to be available later this month for a starting price of $1,199.99.