Love an iPhone but hate the high running cost or high price tag associated with iPhone? oPhone, from Lenovo, is a clone, if not an almost exact replica of highly successful Apple iPhone. Levono oPhone is a touchscreen smartphone powered by China Mobile's OMS mobile phone operating system, which based on Google Android.

Lenovo oPhone is expected to bring intense competition to iPhone, which will be brought to China by China Unicom. oPhone user interface (UI) is generally almost the same with iPhone, with similar usage experience. For example, use the finger to slide across the screen to move to the next page.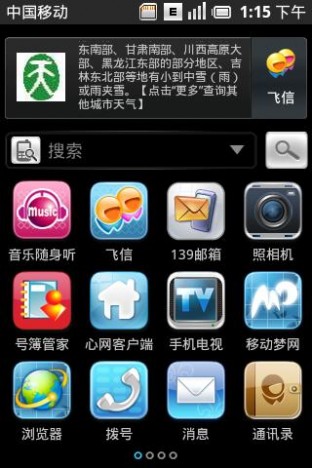 oPhone handset equipped with enhanced data rate for GSM are expected to available in China market in May, while oPhone based on the TD-SCDMA standard will be launched in the fourth quarter of 2009.
Take a look at the video clip below to see how user interface of oPhone works, and experience the smoothness of the operation.