Lenovo has confirmed the existence of its mystery netbook by posting teaser images on its photo feed mid March. The ultra-portable could pose a serious threat to Sony Vaio-P. The system is called the Pocket Yoga and has both the ultra-wide, VAIO P-like display and leather-bound shell, according to the leaked photos.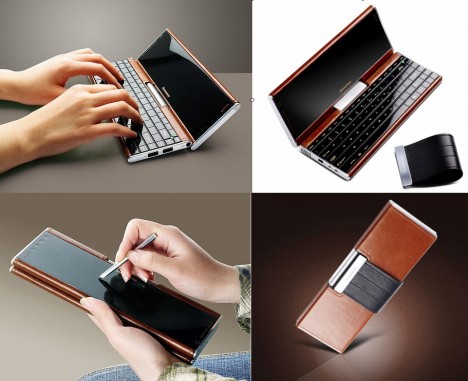 From its concept sketches, the PC not only supports a touchscreen for a stylus, but a convertible design that would let the display flip backwards to use it as a very small tablet.
No specification is announced yet, but guesses is that it will try to best Vaio P with superior specs and a decent price. From its size, it would likely dictate an Intel Atom or similar chip. From its previous photos, it is also suggested it would have a built-in webcam as well as a seemingly TrackPoint-like controller to back up the touch display.
After all, Lenovo hasn't commented on the images or made a separate announcement.