After long-awaited, Lenovo has finally announced the availability of its new Edge series notebook ThinkPad Edge E420s which was first unveiled at CES 2011. The power of the ThinkPad Edge E420s is powered up by the new Sandy Bridge processor from Intel. The new notebook has been designed to run on Windows 7 Home Premium or Professional 64bit.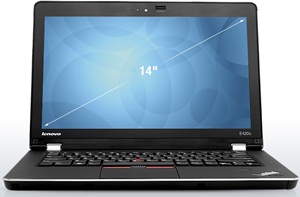 The basic model of the ThinkPad Edge E420s is featured with a 14-inch LED-backlit display with 1366 x 768 resolutions and equipped with a HD webcam for video calls. It boasts with a 2.1GHz Intel Core i3-2310M with an HD Graphics 3000 core, 4GB of DDR3 1333Mhz RAM, a 250GB 5400RPM hard drive, a fingerprint reader, an optical drive, supports 802.11b/g/n connectivity and a 48.8Wh battery.
The ThinkPad Edge E420s is now available online for the price start at $699 (basic model) with one year warranty. Those users who look for higher specification, can upgrade the system with a Core i5-2410M (2.3GHz to 2.9GHz), 8GB of RAM, a 320GB 7200RPM HDD or 128GB SSD, Bluetooth 3.0 and others wireless wide area network (WWAN) options.