LG has just announced the official Korean pricing for TruMotion 240Hz LH90 HDTV series. The LH90 series will be available in 42, 47 and 55-inch sizes, each comes with headline-grabbing 2,000,000:1 contrast ratio.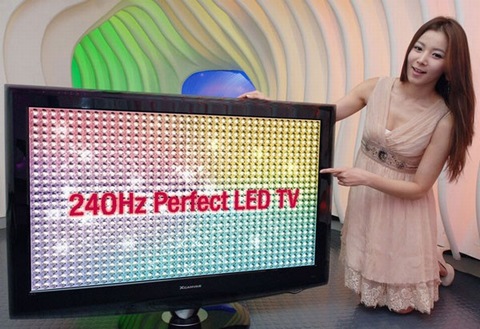 The HDTV comes with THX certification and a USB port which can be used to display photos and music from attached storage. It also supports DivX video files. Moreover, there is an ambient light sensor which is meant for energy saving by adjusting backlighting to suit the room, and integrated "hidden" speakers.
LH90 range is priced $2,449 for the 42-inch model, rising to $3,116 for the 47-inch model, and topping out at $4,749 for the largest 55-inch HDTV. There is no info when the HDTV will be available outside Korea but LG confirmed the day will come.