The technology innovator in consumer electronics and mobile communications, LG Electronics and U.S. Cellular have announced that the new LG Banter is available for purchase through U.S. Cellular's official site and retail stores. It's the sleek slider phone which sports a full sliding QWERTY keyboard for fast and easy texting, featuring 1.3 megapixel camera, MP3 player, stereo Bluetooth Wireless Technology and microSD expandable memory slot.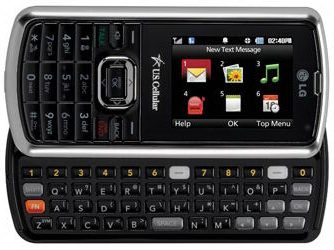 "The changeable faceplates of LG Banter bring a whole new look to the full QWERTY keyboard," said Ehtisham Rabbani, vice president of product strategy & marketing for LG Mobile Phones. "This handset has widespread, customizable assets to fit several lifestyles."
In addition, the LG Banter also features U.S. Cellular's suite of enhanced wireless data application services – easyedge, which provides customers an access to the hottest games, ringtones and wallpaper, as well as latest news and entertainment.
"Our customers look for stylish phones that do more than make phone calls," said Alan D. Ferber, Chief Marketing Officer at U.S. Cellular. "Our LG Banter comes preloaded with useful applications including Your Navigator, Tone Room, a ringtone shop that is updated daily with music from every genre, Pacman and City ID, an enhanced Caller ID feature that displays the city and state of incoming calls, all of which help our customers stay connected."
The new LG Banter is now available at U.S. Cellular stores for about $50, after a mail-in rebates and a new 2 year service agreement.