The major global force in electronics and communications products, LG has took the whole concept of desktop replacement to a new level by shoving some desktop computer components into their newly designed LG eXPRESs S900 laptop computer, boasting a large 19-inch screen display. In addition, the eXPRESs S900 features a usually desktop 3.5-inch hard disk of 250-320 GB.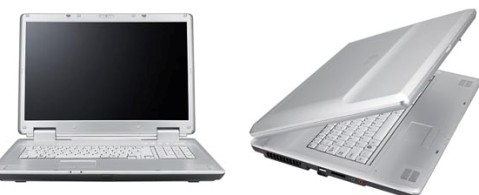 Specifications And Configurations Of LG eXPRESs S900 Notebook:
CPU processor Intel Celeron 540 (1.86 GHz) up to Intel Core 2 Duo T7300 (2 GHz)
19-inch display with a resolution of WXGA + (1440×900)
1 GB/2 GB DDR2 RAM(667 MHz)
Hard disk 250/320 GB (SATA II, 7200 rpm, 300 Mb/s)
Chipset Mobile Intel PM / GM 965 Express
1.3-Mp web-camera LG Smart Cam
DVD Super Multi Drive
Microsoft Windows Vista OS
Built-in multi-card reader
NVIDIA GeForce 8600 GT graphics
DVB-T tuner/Hybrid TV tuner
802.11a/b/g/n WiFi
Bluetooth 2.0+EDR
The LG eXPRESs S900 notebook will be available for between $1300 and $1750 (depends on configuration) but no words on its availability yet.