The leading provider of wireless, cable TV, high speed Internet and home phone services to consumer residences and businesses in Canada, Rogers has announced the availability of new mobile phone called as LG Globus TU330. The new phone available in flip form factor and offers customers with primary features as well as various functions.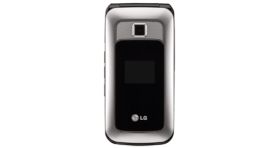 Featured with TFT display of 176 x 220 pixel resolution, LG Globus TU330 is also equipped with 1.3-megapixel camera with video capabilities. It boasts a Windows Media Player that allows users to listen their favorite songs, and supports Windows Live and Yahoo messenger. In addition, it also integrated with GSM/GPRS/EDGE and HSPA bands, built-in with 128 MB internal memory and supports up to 4GB of expansion memory.
The Globus TU330 is priced at $29.99 with a 3 years service contract, while at $79.99 without the service contract.