The global leader in technologies that are essential elements in the best entertainment experiences, Dolby Laboratories has signed an agreement with LG to embed Dolby Mobile Technology into LG's handsets, aiming to deliver rich, vibrant audio and dramatically improve listening enjoyment.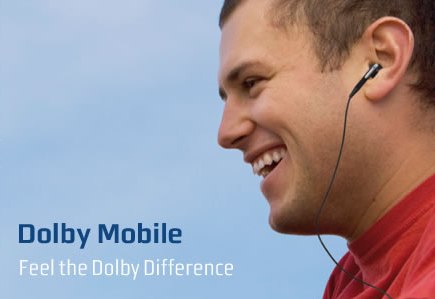 "Being the first company to incorporate Dolby Mobile technology into handsets for the global market reinforces LG's role as a leader in the mobile industry and in multimedia phones," said Dr. Skott Ahn, President and CEO of LG Electronics Mobile Communications Company. "We believe this technology will raise the bar for audio quality on multimedia phones and expect Dolby Mobile to help us create a new trend in the mobile phone industry. LG is committed to providing our customers with the best features available and our new collaboration with Dolby helps us deliver on this pledge."
The Dolby Mobile Features That LG Plans To Incorporate Into Its Handsets:
Mobile Surround – Delivering a realistic surround sound experience using headphones
Sound Space Expander – Creating a wide, rich and spacious soundstage experience especially suited to music playback
Natural Bass – Adding powerful boost and bass extension
High Frequency Enhancer – Enhancing music and other content by restoring high-frequency effects
Graphic EQ – Helping tune the audio experience for different content types
Sound Level Control – Helping level out audio for a more consistent playback volume
Mono-to-Stereo Converter – Improving the playback experience of user-generated content
"LG shares our passion for cutting-edge innovation. This agreement combines LG's vision and resources with Dolby's pioneering leadership in entertainment technology to deliver the next generation of mobile entertainment," said Bill Jasper, President and Chief Executive Officer of Dolby Laboratories. "Our broad experience and success working with LG in the past gives us great confidence as we move forward."
The high-end LG multimedia phones that incorporate Dolby Mobile technology will hit the market starting Q4 2008.