The Korean electronic maker, LG has recently announced two new handsets to its entry level phone series, which known as LG GB110 and LG GB106. Both new entry level phone are featured with 1.5 inch color displays and built in FM radio.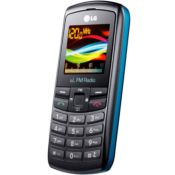 LG GB106 comes as compact and ergonomic phone with a high quality plastic body and rounded corners. The handset sports a combination of original titanovo, black and turquoise colors which create a great design. It also features with several hotkeys on its 5 way d-pad and FM radio that able to function without headset. Others features of LG GB106 includes external speaker, 1 MB of user memory, 950 mAh Li-Ion battery that can deliver up to 400 hours of standby as well as 4 hours of talk time and with measurement of 102 X 45 X 14.55mm.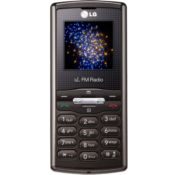 The LG GB110 comes with 1.5 inch display CSTN LCD and stereo FM radio that able to function without the headset. Beside that, LG GB110 has built in additional VGA camera and a microSD card slot which LG GB106 does not comes with. The microSD card slot able to support up to 2GB of memory and allows for ringtones and picture to be download. Others features of LG GB110 like comes with 950 mAh Li-Ion battery and with dimension of 103,5 x 45 x 14,55mm.
Both LG GB106 and LG GB110 are expected to be available in late this month and the price is yet to know.