LG Electronics has officially announced its new high-performance LG Optimus 2X Android-powered handset, which the company claims as the world's first and fastest smartphone equipped with a powerful 1GHz dual-core processor (NVIDIA Tegra 2), offering users a quicker web browsing, smoother game play and seamless multi-tasking experience with virtually no complaints of lag.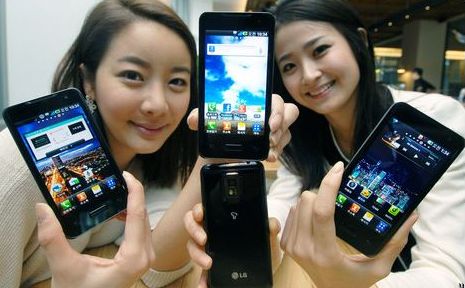 Key features of LG Optimus 2X:
Large, vibrant 4-inch WVGA touchscreen display
Dual camera – 8 megapixel rear camera and 1.3MP front camera
1080p (MPEG-4/H.264) HD video playback and recording with HDMI mirroring
Pre-loaded with Android 2.2 (Froyo), upgradeable to Android 2.3 (Gingerbread) OS
8GB internal memory, expandable up to 32GB thanks to microSD
"Dual-core technology is the next leap forward in mobile technology so this is no small achievement to be the first to offer a smartphone utilizing this technology," commented Dr. Jong-seok Park, CEO and President for LG Electronics Mobile Communications Company. "With unique features such as HDMI mirroring and exceptional graphics performance, the LG Optimus 2X is proof of LG's commitment to high-end smartphones in 2011."
LG Optimus 2X that includes a powerful 1,500 mAh battery is slated to hit Korean market by January 2011, and followed by other countries in Europe and Asia.