A new malicious program, known as the most sophisticated Android malware yet with the name of "Geinimi", has emerged in China that can infecting Google Android operating system devices. The new variation of malware allows a hacker to gain access to personal data from remote server once it installed on a user's device. The Geinimi malware has already infected a few applications, including repackaged versions of apps sold in China such as Monkey Jump 2, Sex Positions, President vs. Aliens, City Defense and Baseball Superstars 2010. However, the original versions available in the official Google Android Market have not been affected.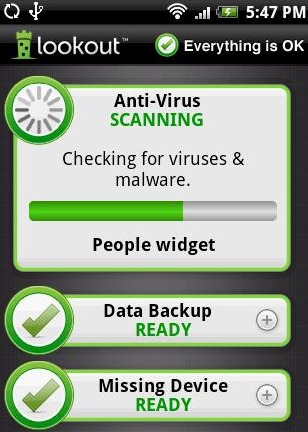 To further protect the Android devices, here is an award-winning mobile security software from Lookout that you can consider. Named as Lookout Mobile Security, it is a free app that provides protection against viruses, malware, hackers, spyware, the ability to backup and restore data, and tools to help locate lost or stolen phones.
Features of Lookout Mobile Security:
Block viruses, malware, spyware
Protect against the latest viruses and malware with automatic antivirus updates
Find your missing phone by locating it on a map
Remotely turn on GPS for the most accurate Find My Phone for Android
Backup and Restore
Complete security and privacy protection for Android
Privacy Advisor to identify which apps can access your personal data such as location, messages and personal information
Secure your smartphone
Protect your most important data
Download apps without worry
Stop hackers in their tracks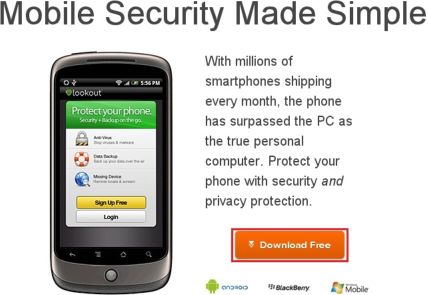 To grab free copy of Lookout Mobile Security, just visit the official download page at https://www.mylookout.com/download for ways to download onto your mobile device.
Lookout Mobile Security is available for Android, Blackberry, and Windows Mobile phones.