The California-based company providing cellphone-based GPS sharing system that allows friends to visualize one another using their handsets and share information about interesting places, Loopt has offered Verizon Wireless customers an interoperable location-based service, which enables friends connect on the go and navigate their social lives by orienting them to people, places and events.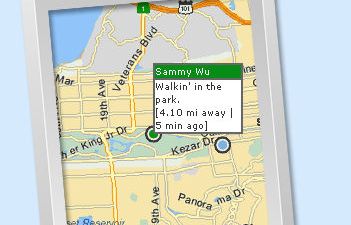 "Loopt helps Verizon Wireless customers stay connected to friends and share their location in a fun and interactive way," said Ryan Hughes, vice president of digital media programming, Verizon. "Loopt enhances our customers' real world experiences by helping friends stay informed of their friends' lives."
According to the company, "Loopt is 100 percent permission-based and users share location information only with their known friends via private networks. In addition, Loopt users can easily turn location-sharing on or off at any time on a friend-by-friend basis or for all friends at once."
"We are on a mission to deliver Loopt to consumers everywhere, and by offering our service to Verizon Wireless customers, we're significantly closer to achieving that goal," said Sam Altman, CEO and co-founder of Loopt. "With Loopt, Verizon Wireless customers now have a powerful tool to navigate their mobile lifestyles and easily connect with people and places around them."
The Loopt social mapping service is now available on select Verizon Wireless mobile phones for $3.99 monthly access in the Tools on the Go.