Scratches are definitely something irritating and bothersome to car lovers. That's the reason why you sometimes would see some car owners park their beloved car in the farthest, emptiest reaches of the lot, as far away as possible from a casual door ding perpetrated by a careless shopper. If you are one of them and are worried about scratches on your little Mini, elegant Ferrari Scuderia Spider 16M or the small but mighty Fiat 500, a group of researchers and scientists from University of Southern Mississippi could ease your worries with a new polyurethane film.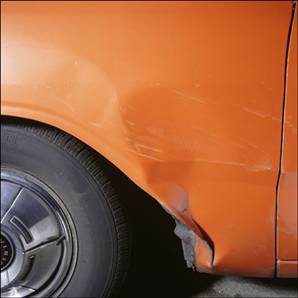 What's so great about this innovative product? If your vintage sport car is coated in this polyurethane film, the scratches on the surface will be gone in an hour if it is parked and exposed to sunlight. According to the researchers, 99.99 percent material used in this new coating is standard polyurethane. This material could be easily found in other products such as hard plastic and soft foams. The remaining 0.01 percent is either a four-molecule oxetane ring or a long rod of chitosan. Chitosan is closely related to chitin, the tough material found in the shells of lobsters and crabs.
When the polyurethane is damaged, a ring of oxetane is also ripped open. Breaking the surface of the polyurethane also allows ultraviolet light to enter the scratch, which breaks apart a rod of chitosan. The broken chitosan rods and oxetane rings then bond with each other across the damaged area, dragging the two sides together to eliminate the scratch. If the polyurethane coating is left in the sun, a scratch heals itself in an hour. Wow! Talk about a wound that self-heals… sounds magical!
This new coating is still in the early research stage. The researchers still need more testing before it can be ready for commercial use. However, what's great about this new coating is that it can be converted into whatever color and used to protect even electronics devices such as cell phones, iPod, etc in the future. Since the material is extracted from a derivative of chitin, generally it is quite environmentally friendly.