MapQuest, Inc. has launched its free highly-popular MapQuest for Android platform, which incorporates the same award-winning technologies applied on iPhone version of MapQuest with new added International capabilities thanks to the OpenStreetMap (OSM) data, and allowing users to enrich the map by directly reporting an errors via the error-reporting tool.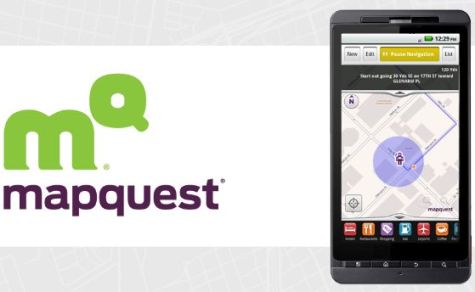 "MapQuest's Android app speaks to our mission of offering smart, accurate mobile mapping solutions, and reflects our commitment to open map information that can be shared and improved collaboratively," commented Michael Iams, principal product manager for MapQuest. "Our mission is to help people get where they need to go, and MapQuest's new Android app will make available to millions of consumers a great mobile turn-by-turn experience specifically for Android."
Key features of MapQuest for Android app:
Voice-guided turn-by-turn navigation
Voice Search enables users to search by speaking out their desired location
Map Toolbar to easily, quickly find restaurants, coffee shops, gas stations as well as parking
Live Traffic Flow
Walking and Driving Directions
The new MapQuest for Android application that eliminates the need of a trial period, subscription and upgrade is now available as a free download on Android Web-based market place and the mobile marketplace.