The leading developer, publisher and manufacturer of electronic entertainment properties, Konami has announced that the Metal Gear Solid Touch game designed specifically for iPhone and iPod touch is now available on Apple App Store.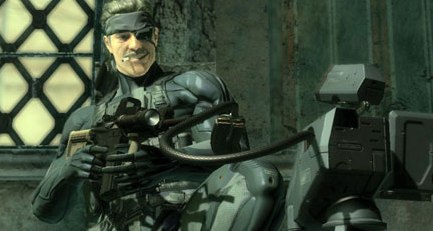 "Redesigned to take full advantage of the revolutionary iPhone and iPod touch, we think Metal Gear Solid Touch is setting new standards in gameplay and graphics for future mobile games," said Anthony Borquez, Vice President of Konami Mobile and Online. "With each Metal Gear Solid title, Konami strives to create a new experience that fans of the classic tactical espionage action game have come to expect from the series. Metal Gear Solid Touch does just that and more for iPhone and iPod touch users."
According to Konami, "Metal Gear Solid Touch covers the final chapter in the legendary saga of Solid Snake. Players join forces with Old Snake as he battles the money-driven mercenaries of Private Military Companies (PMCs), Haven Troopers, Gekko, and the beautiful yet terrifying bosses of the B&B Corps. This commercial warfare adventure follows Old Snake across the Middle East, South America, Eastern Europe, and Shadow Moses as he depletes his enemies' stamina with various short-range and long-range weapons."
The owners of iPhone and iPod touch can now download Metal Gear Solid Touch game that features 20 levels of gameplay and well-known antagonists from the past, through Apple's App Store for $7.99.