Microsoft has come out an update for its Microsoft Dynamics CRM 4.0 to support eight languages: Danish, English, Finnish, Dutch, French, German, simplified Chinese and Spanish. Microsoft Dynamics CRM 4.0 is Microsoft's new generation customer relationship management (CRM) software which allows users to maintain their customer relationship via various customer management and maintenance tools. Microsoft Dynamics CRM 4.0 eventually will support 25 languages.

Another 17 languages which inclusive of Arabic, Brazilian Portuguese, Czech, Greek, Hebrew, Hong Kong Chinese, Hungarian, Italian, Japanese, Korean, Norwegian, Polish, Portuguese, Russian, Swedish, traditional Chinese and Turkish will be released by Microsoft in another three months time.
Dynamics CRM 4.0 is a fast, flexible and affordable customer relationship management application. The data in Dynamics CRM 4.0 can be integrated well with Microsoft Office Excel spreadsheet software. Users can import/export CRM data to Excel for data analysis purposes. It makes work easier for users.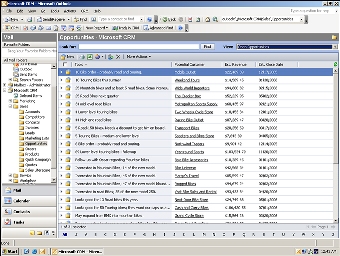 Screenshot for Dynamics CRM 4.0
Users can enjoy Microsoft Dynamics CRM4.0 free trial for 90 days.