The American multinational computer technology corporation, Microsoft has announced the launch of the next generation of Windows Live. It's the first non-beta version which designed to enhance the online and Windows experiences, providing consumers worldwide with a compelling new set of online tools and services including Live Mail, which incorporates Hotmail, Live Writer for blog-writing, and Live Photo Gallery for managing photos and uploading to Live Spaces, MSN Soapbox, or Yahoo's Flickr, allowing the members to communicate and share with the important people in their live.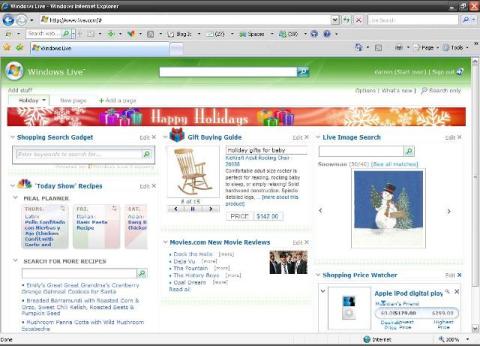 "This is the first release that really pays off on that. It pays off with a suite of Windows applications that not only work well with Windows Live but also work with many other popular online services," said Brian Hall, general manager of Microsoft's Windows Live business group. "You can have your AOL Mail, Gmail and Yahoo Mail—if you have POP access—all coming in to one client. We are also releasing support for 64-bit Windows this week."
"We take a significant step forward in helping consumers simplify their digital lives," said Chris Jones, corporate vice president of Windows Live Experience Program Management at Microsoft. "With over 400 million customers using the service today, we have a real opportunity to help consumers connect their online experiences, devices and networks in new and powerful ways. This new generation of Windows Live brings great enhancements to popular services like Hotmail, Windows Live Messenger and Windows Live Spaces while introducing new, fun experiences with digital photos, planning and sharing events, publishing to the Web, and keeping in touch with friends that we think our customers will really enjoy."
Download and install Windows Live from get.live.com.
Furthermore, Microsoft also had opened up the registration for @live.com email addresses. It's a great opportunity for people who wanna register a "pretty fresh" domain account such as Name@live.com but not Name12345@live.com.