Microsoft OneNote is a popular free-form note taking, information gathering and multi-user collaboration sofware application. OneNote can collect and save many information, including users' notes (handwritten or typed), drawings, sketches, screen clippings, web pages, photos, videos, audio commentaries and files. And the Notes can be saved to the cloud to sync across all your devices, and collaborated in real-time or shared with other OneNote users over the Internet or a network.

The latest version of OneNote, OneNote 2013 is included as part of Microsoft Office 2013 productivity software suite. But Microsoft has also provided standalone version of OneNote as free download for many devices and platform, as Microsoft moves to allow OneNote users to access their up-to-date notes on all their devices in order to compete with rival software such as Evernote.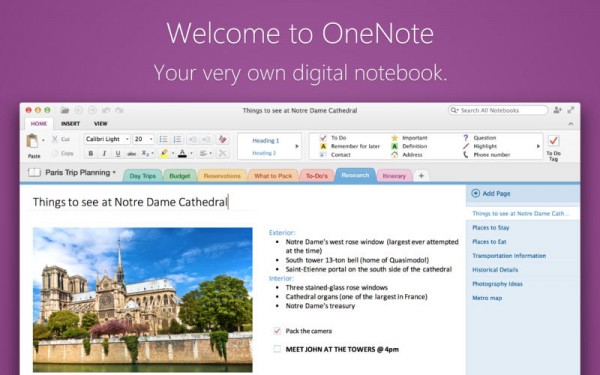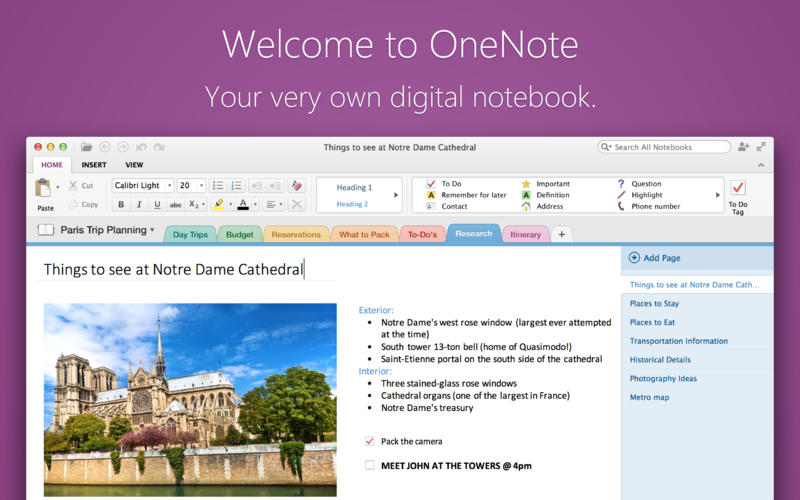 OneNote app has been available for Windows Phone, iPad, iPhone, Android, Web (OneNote Web App) and Windows 8 through Windows Store. On March 17th, 2014, Microsoft released OneNote for Windows desktop and Mac OS X system, making OneNote truly available in almost every available systems and platforms. Best of all, the OneNote for Windows and Mac is based on latest OneNote 2013 and they're available for free.
The free version of OneNote is ad-free full version, and not a time-limited trial version, through it's limited to home and school use only. In addition, the free version also does not include some premium features in the paid version, especially organization-related functions. For example, Outlook integration, SharePoint support and version history.
Download OneNote for Windows 7 and Windows 8 (desktop version) from OneNote.com.
Download OneNote for Mac OS X from Mac App Store.