The world's software giant, Microsoft has announced its new Spark program which called as WebsiteSpark. WebsiteSpark program is the third program besides the for startups and for students. WebsiteSpark program has been designed to help independent web developers and web development companies that build web applications and web sites on behalf of others. The program enables the users to get software, supports and business resource from Microsoft at no cost for three years, and enables them to expand their business and build great web solutions using ASP.NET, Silverlight, SharePoint and PHP, and the open source applications.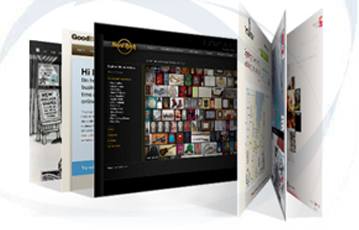 To join this program, the company must meet the following two requirements:
The company builds web sites and web application on behalf of others.
The company currently has less than 10 employees.
If you meet these requirements then you can visit the and sign-up today. As part of the enrollment process you can pick either a network referral partner or enter a referral code that you have received at an event or from a Microsoft employee.
Once enrolled, the company can immediately enjoy the following:
Microsoft Web design and development tools including three licenses of Microsoft Visual Studio 2008 Professional Edition, two licenses of Microsoft Expression Web 3 and one license of Microsoft Expression Studio 3.
Four processor licenses for production usage to Windows Web Server 2008 or R2 (when available) and four processor licenses for production usage to Microsoft SQL Server 2008 Web Edition.
A third-party premium Web site control panel (DotNetPanel).
Two technical support incidents per company.
Access to community support through connections with Network Partners, Hosting Partners and peers with complementary services and technologies.
Unlimited access to technical managed newsgroups on MSDN.
Unlimited program support for nontechnical issues.
The company can enjoy features in a WebsiteSpark marketplace which is expected to be available in this fall, supported by Microsoft marketing vehicles.
At the end of the three years, the company just needs to pay a $100 program fees and can optionally choose to purchase all the software in the WebsiteSpark program for $999 per year. The packages including three copies of Visual Studio Professional, one copy of Expression Studio (including Blend and Sketchflow), two copies of Expression Web, and four processor licenses of Windows Web Server 2008 and four processor licenses of SQL Server Web edition that can be used for production deployment. They also have the option to purchase only the production server licenses for $199 per year which includes one Windows Web Server processor license and one SQL Server Web edition processor license.