Although some mobile phones have been equipped with GPS navigator maps, but some users still prefer standalone navigation devices. Targeting the standalone GPS device market, Mio has announced its two new GPS navigation devices which known as Moov M300 and Noov M400. The M300 and M400 have been enhanced with "local" Mio which allow users to search for address from PC with Yellow Pages and load directly into the GPS, the addresses that including shops, restaurants, hotels and etc.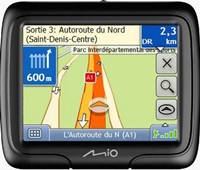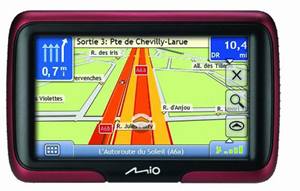 The M300 is featured with a 3.5-inch display with 320 x 240 resolutions while M400 is featured with a 4.3-inch with 480 x 272 resolutions. The M400 is also supports NavPix photo navigation that allow users navigate to location by preloaded photos of tourist sites which including beaches, hotels and restaurants. In addition, it also allows users to download geotagged photos from NavPix or Flickr sites.
The M300 is available for the price of $139 with a France map and M400 will be available for the price of $210 with maps from 23 countries of Western Europe.