The famous Israel company, Modu has just announced the ultra small form factor cell phone into its roadmap. The device, weighted merely at 42 grams is claimed to be the world's smallest cell phone in the world. Although it has very limited keypad buttons for the start, users have the option to add in jacket/casing to convert it to more stylish and powerful device.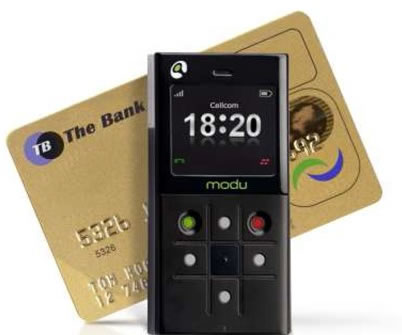 With the optional add on jacket, it enables some extra functions like multimedia, camera features and Internet device capabilities on top of basic voice and text messaging features. Besides, it has integrated QWERT keyboard for convenience typing as one of the add on features. Furthermore, the users have choices to map different jackets as fashion accessories to this tiny phone based on own favorite.
The devices will be available in Russia, Italy and Israel by end of this year at a retail price of $280. Initial announcement receives good response from service providers and carriers. While current version supports GPRS only, the company is planning to roll up the model that supports 3G in the near future.