If you always encounter poor signal when trying to use mobile phone at home, this could be a good solution for you. MoGo Wireless has just introduced a cellular signal booster during CES held in Las Vegas recently. There are two models, MoGo Port and Mogo Stix going to be released targeting for different usages. MoGo Port is powered with external 12V power source whereas Mogo Stix can be powered by USB port directly which is more suitable for those that are moving around.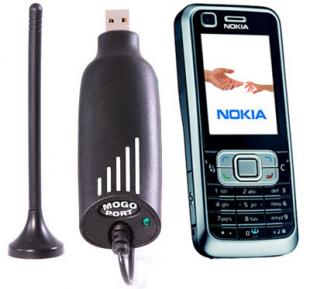 The device is compatible with common 800MHz or 1900MHz cellular network such as those deployed by AT&T, Verizon, Sprint and etc. It is able to boost up an incredibly 50dB signal gain, equivalent to 200 percent increase in network coverage. Good thing is, there is no tedious setup required and users can simply plug the MoGo Stix into mobile phone and it is ready to go.
The product will be released to commercial market by mid of this year at a retail price of $150. If you think the solution still doesn't able to provide necessary network coverage for your area, alternative solution would be to install a femtocell residential gateway in your home.