The well-known company developing technologies, products and services that make mobile experiences possible, Motorola has announced a new addition to its ROKR line, named as MOTOROKR EM35, which designed for supreme audio performance both as mobile device and music player, featuring 3.1 megapixel camera, 2.2-inch (240×320 resolution) screen display, enhanced audio-enhancing CrystalTalk technology and virtual surround sound with elite music functionality, aiming to deliver an exceptional audio experience for both music and talk.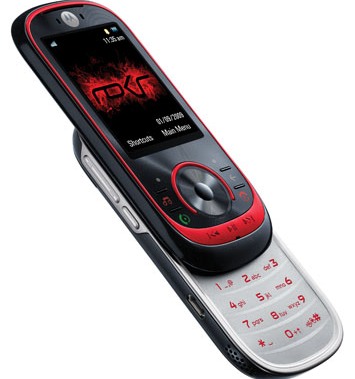 "As the popularity of integrated music and talk functionalities on mobile devices increases, so does the demand for enhanced audio to ensure the best experience," said Tracey Koziol, corporate vice president, mid-tier and feature products, Mobile Devices, Motorola. "With virtual surround sound and an abundance of top features, the EM35 is perfect for the consumer looking to receive the highest multimedia and sound performance. When listening with earphones, a unique algorithm enables music to sound as if it is playing in the space around your head, rather than inside of your eardrums, enhancing the way you listen to music."
According to Motorola, "Windows Media Player 11 gives you the freedom to manage your music on a PC and discover new music from more than 200 on-line music stores worldwide. ROKR EM35 has an integrated FM antenna that enables FM radio to be played over stereo Bluetooth or external stereo speakers without the use of a headset, and built-in FM radio with SONGID technology to complete the music experience."
The new MOTOROKR EM35 slider phone which includes a full suite of dedicated keys to easily launch and control music will be available later this quarter but no words on its price yet. Check more details of Motorola's MOTOROKR EM35 on its official site.