One of the global leader in providing communications solutions, Motorola has recently announced its new wi-fi enabled MOTO Z6w slider phone (enhanced, updated version of the Z6) at the 2008 Mobile World Congress in Barcelona, using Motorola's Linux-Java operating system, named as MOTOMAGX.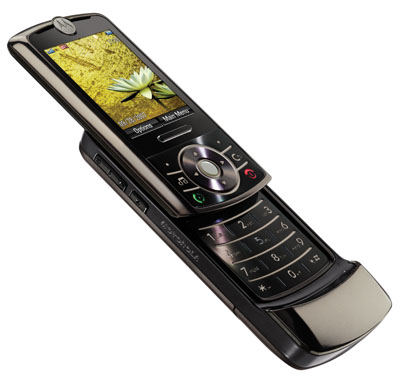 With dual compatibility for GSM and WLAN (Wireless Local Area Network), the newest MOTO Z6w can allow users to enjoy services including mobile connectivity, fast and more fluid Web browsing and multimedia playing on a slim, single device, aiming to fulfill all of your wireless connectivity and entertainment dreams.
As same as its predecessor, the latest MOTO Z6w also features the same built-in 2 megapixel camera, 2-inch QVGA (320×240 pixels) display and stereo bluetooth with A2DP.
The new MOTO Z6w which measures 45.25 x 105.47 x 17.3 mm and weighs 110g is expected to hit the market in Q2 of 2008 but no words on its price yet.