Now technology can be combined in fashion ways that offer customers a better life style while enjoying the advance functionality. Take a look on the newly released Motorola S71 Bluetooth-enabled headset device. It is a cool sunglasses with Bluetooth feature that is capable of connecting to your mobile phone for wireless communication.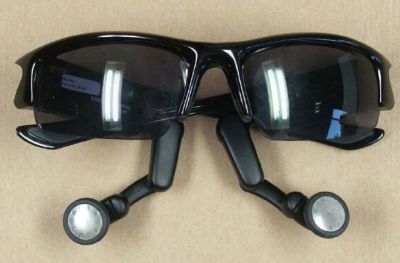 The new Bluetooth gadget, also known as O ROKR Pro has an integrated Bluetooth wireless feature which can be paired to any Bluetooth enabled mobile phone just like an ordinary Bluetooth headset. Once connected successfully, the user will be able to enjoy the music streaming and voice call wirelessly. There is button on the frame that can be used to control the media playback as well. Besides, the users will have option of recharging it via USB cable other than standard travel charger. Only one drawback that I can think of, the user may have to wear it just to listen to the voice call even at night time. There should be a way to dismantle it when the sunglasses are not needed so that it won't looks funny during night time.
No pricing info has been announced yet. We should expect the new gadget to be available in the commercial market in the short future.