Hard disk plays an important role as an element in boosting PC performance. With the increase speed of processor with Duo or Quad cores, the need of getting a high performance hard disk is crucial to prevent it from becoming a bottleneck that slows down the whole PC performance. In viewing of this, here it comes with a new revolution of SSD (Solid State Drive) that aims to replace conventional hard disk in short future. Among all other SSD vendors such as Samsung, TDK and etc, MTRON is able to outperform the rest with the introduction of its world's fastest SSD (solid states disk) in commercial market.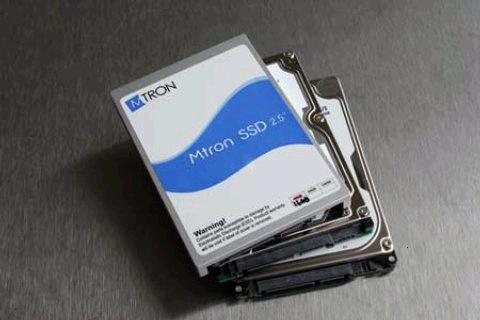 Unlike conventional hard disk, SSD is free up from moving mechanism which makes it a better choice in terms of reliability and latency performance. The SSD speed offered by MTRON is capable to achieve 100MBps read speed and 80MBps write speed, which is about 1.5-3 times faster than existing Samsung and Sandisk's SSD product lines. The performance is even significant when comparing to normal hard disk at only around 35MBps read/write speed.
SSD is suitable for high-end applications such as notebook, PND (Personal Navigation Device) and servers. With current availability of both 2.5 inch and 3.5 inch models, MTRON is going to launch its 1.8 inch models by Q4 2007. Another good news is the Korean maker is planning to use MLC (multi level cell) flash memory technology that could lower the cost price by 40 percent as compared to current technology, which could potentially push its sales volume to the next high level in this competative market.