We know all about mobile phones which can take pictures. But what about cameras which can be used to make calls? One looks like, well, a cellphone, while the other looks like a camera.
Nokia has come up with N82 a phone that takes 5-megapixel photos. This phone takes such superb and high quality photos that they look better than the ordinary automatic camera. It includes flash as well as Carl Zeiss optics and has a 2GB capacity for storing photos. It also plays back MP3 music files and has an FM tuner. A special feature of the N82 is it has a flip function to display pictures in panoramic landscape mode. It also supports email and voice-over internet calls.

LG decides to be different and comes up instead with a camera that also performs telecommunication functions. The Viewty LG-KU990 has a 3in 240 x 400 pixel touch-sensitive screen instead of the alphanumeric keypad. It has a Schneider-Kreuznach lens and a 5-megapixel sensor. An unusual feature is its ability to upload videos directly into YouTube.com. Besides, it can also capture videos at 120fps, creating slow motion effects. One can definitely have fun with this camera.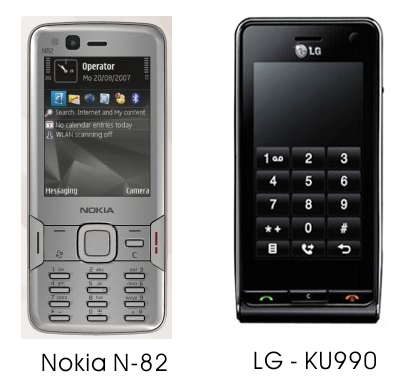 Aren't we spoilt for choice? We have to ponder between the phone and the camera while doing new year shopping…