Acer has unveiled its new innovative Android-powered smartphone with revolutionary stylish design targeted at fashion addicts or tech savvy. No name on this smartphone yet, but Acer describes it as a cool smartphone with the soul of a mobile tablet, combining a 4.8-inch multi-touch screen with 1024×480 pixels resolution, DLNA, Dolby Mobile technology, PC-like browsing experience and more advanced multimedia features into a single device encased in extreme-cool full metal body.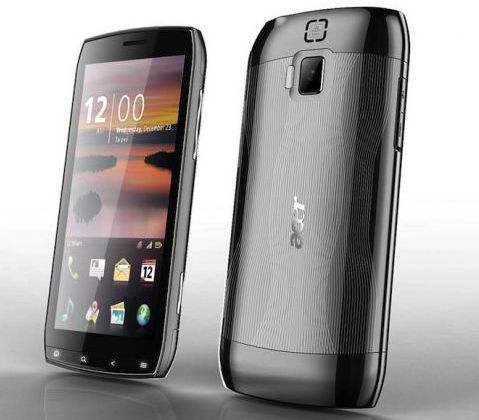 In addition to the large, ultra-wide (21:9 aspect ratio) 4.8″ display, the unnamed Acer next-generation smartphone also packs a powerful 1GHz Snapdragon processor, 8 megapixel autofocus camera with LED flash, 2 megapixel front camera for video call, 6-axis motion sensing (gyroscope + accelerometer), Bluetooth 3.0, Wi-Fi 802.11 b/g/n and Flash Player 10.1 support.
This new Acer Android-based smartphone that features a smoothly curved back and minimal width of 64 mm for perfect hand fit is expected to be available in April 2011.