The leading provider of innovative electronic products, Averatec has released its first fully functional, All-In-One desktop PC designed for quick installation, ease of use and leading-edge performance, offering a distinctive new look and performance in a single body PC.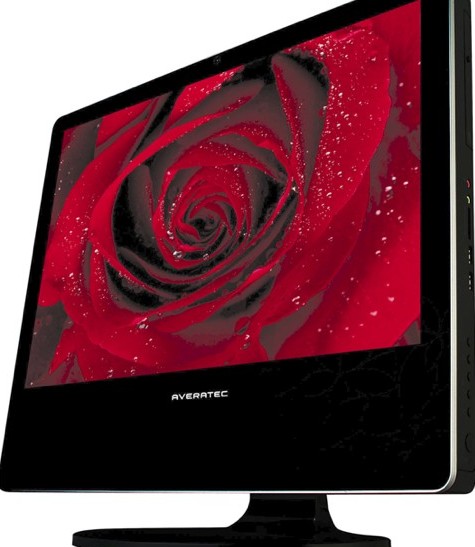 "We know that our customers are looking for performance and style. The traditional workplace is evolving to Small Office, Home Office environments, not to mention increased acceptance of telecommuting. With that in mind, our new All-In-One platform is the solution to satisfy this growing need," said Darren Lee, Director of Marketing at Averatec. "Our business partners and customers have given us great feedback. We are very excited to enter the market and confident that our All-In-One PC will have a positive impact for our brand. Our All-In-One PC is the perfect platform for those looking for style and performance in a svelte space savings design. From its small footprint to the integrated remote control caddy, our All-In-One PC is a hands down winner and marks another milestone for Averatec."
Key Features Of Averatec All-In-One PC:
Genuine Windows Vista Home Premium
Intel Core 2 Duo processor (E4600 2.4Ghz)
Vivid 22-inch WXGA (up to 1680 x 1050 resolution) widescreen display with AveraBrite LCD technology
2GB DDR2 Syatem RAM (667 MHz), expandable to 4GB
320GB SATA HDD (7200 RPM)
nVIDIA GeForce 8400 dedicated graphics card
SuperMulti Dual Layer DVD burner
802.11 b/g wireless LAN
Integrated 1.3-megapixel webcam
MCE (Media Center Edition) remote control
Optional built-in ATSC TV tuner
"The All-In-One category is an emerging market for Desktop PC's. It's not a question of if these machines will become the norm; it's a question of
when. The Averatec All-In-One Desktop PC is a brilliant machine that looks amazing, runs smoothly and will grab your attention as soon as you see it. Well done Averatec!" said Greg Bosley, Product Manager – Desktop Computers, TigerDirect.
The new Averatec All-In-One PC is now available for $1249.