One of the world's leading companies in mobile communications, T-Mobile USA and RIM (Research In Motion) have announced that the thinnest and lightest full QWERTY BlackBerry smartphone – BlackBerry Curve 8900 smartphone will hit T-Mobile stores in coming February 2009.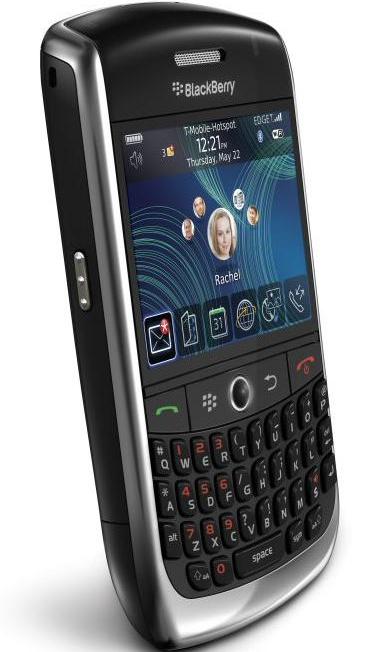 "T-Mobile is thrilled to bring our customers such an elegant and powerful way to communicate with the important people in their lives," said Travis Warren, director, device marketing, T-Mobile USA. "The BlackBerry Curve 8900 offers T-Mobile customers the benefit of a full-QWERTY keyboard in the thinnest BlackBerry smartphone yet."
The new BlackBerry Curve 8900 smartphone that combines an elegant, compact and stylish design with easy-to-use full-QWERTY keyboard will incorporate wide range of impressive features including 3.2-megapixel camera with image stabilization, 2.4-inch Color TFT display with 480 x 360 pixel resolution, built-in GPS, Wi-Fi (802.11 b/g) and microSD/SDHC memory card slot.
"The new BlackBerry Curve 8900 features a compact and refined design that looks and feels great. It gives you everything you need to stay connected and entertained," said Mark Guibert, vice president, corporate marketing, Research In Motion. "With rich multimedia capabilities, exceptional mobile email and messaging features, enhanced Web browsing, a premium phone and easy access to social networking communities, including Facebook, Flickr, and MySpace.com, the BlackBerry Curve 8900 helps you make the most of a busy lifestyle that spans well beyond normal business hours."