The institutional investment company focusing on sex industry related investments, AdultVest, which is also the exclusive licensing agent for FyreTV, has recently announced that FyreTV has signed up non-exclusive deals with some provider of adult contents including Redlight District, VCX, TeraVision, Combat Zone, Mercenary Pictures, Channel 69, Critical X, KBeech, Acid Rain, Digital Sin and New Sensations to provide hot adult video contents and movie titles.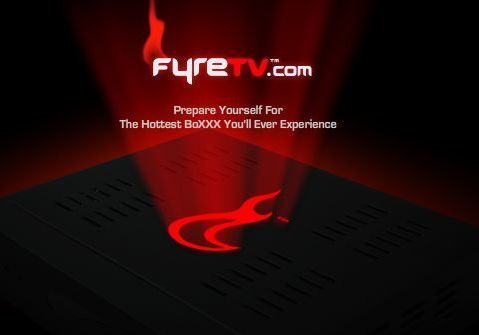 According to the company, the adult IPTV service which accessed via set-top box and hooked up through a standard DSL line can deliver true completely streaming video with no buffering.
"AdultVest, Inc. is the first and only investment firm to focus exclusively on the Adult Entertainment Industry. With an estimated +70 million unique visitors daily over the Internet and has an estimated $65 Billion Dollars in worldwide revenues, the adult industry has been a consistent leader in the development, adoption, and expansion of new technologies," said Al Jones, Business Development Associate for AdultVest"s content licensing division. "The new FyreTV technology demonstrates just how important the Adult Industry has been to the global development of ground breaking new technologies. Our firm welcomes the opportunity to help main stream technology companies tap into the adult entertainment market. It"s clearly one of the most profitable ways to get your new product off the ground."
"AdultVest, Inc. has done a phenomenal job of assisting us to navigate the industry. They've successfully secured contracts with 11 major adult studios and have nearly 60 more contracts in the works with the industry's top producers," said Estefano Isaias, CEO of FyreTV. "We look forward to AdultVest"s continued assistance as we expand in this dynamic marketplace. By securing the best content the Adult Entertainment Industry offers, our platform is sure to be a major success. People from all over the world will be able to watch thousands of their favorite adult movies, stars, scenes and genre at home in High Definition on FyreTV with just the push of a button."
The beta version of the adult IPTV service – FyreTV is now available for sign up, only if you're over 18. FyreTV.com has also put on inaugural launch in Las Vegas on January 9 – 12, 2008 during AVN Adult Entertainment Expo 2008. Interested beta tester can sign up for free trial here.