The global leader in satellite navigation, Garmin has announced its new, rugged and multi-use nuvi 500 series portable navigation devices (PNDs) – nuvi 500 and nuvi 550, featuring driving, walking, bicycling and boating modes that customize your PND specifically for your method of travel.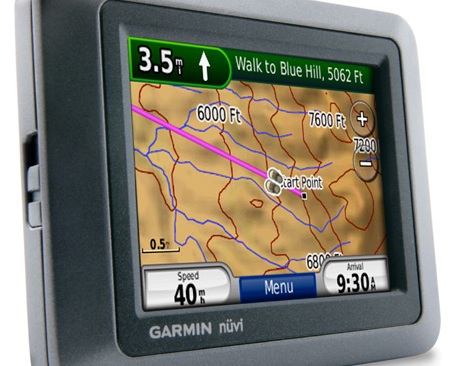 "The nüvi 500 series is a true chameleon in the gadget world, it extends the use of GPS across the range, from walking to cycling to driving to boating. It's ideal for individuals or families who want to go and explore the great outdoors in every way they can," said Clive Taylor, Garmin's Director of Product. "With the built-in compass and integrated Wherigo (GPS-enabled game) and Geocaching player the sat-nav's use is extended beyond just navigating: Users can enjoy the fun of the many family treasure hunts and adventures available online."
"This multi-mode nüvi is the ultimate device for those seeking portable navigation in the car and in the great outdoors," said Dan Bartel, Garmin's vice president of worldwide sales. "This product allows us to combine features from several of our most popular automotive and outdoor navigators into one compact unit. From weekend trips to the lake, to a hike around the trail, nüvi 500 is ideal for people seeking automotive and recreational navigation in one dynamic device."
According to Garmin, "The new waterproof nüvi 500 series combines the latest Garmin navigation technology including Hotfix, detailed NavTeq mapping, millions of points of interest (POIs) and traffic avoidance compatibility, for the times when sitting in a traffic jam is not an option. In addition, the nüvi 500 series comes standard with Garmin's popular "Where am I?" safety feature. At any time, with a single tap of the car icon, drivers can display their exact latitude and longitude coordinates, the nearest address and intersection, and the closest hospitals, police stations, fuel stations and recovery service telephone number. In addition, with Garmin Connect Photos, users can choose from millions of geo-located images provided by Google's Panoramio to photo-navigate on land or water."
Both nuvi 500 and nuvi 550 navigation systems are expected to be available in Q3 2008 for about $500.