Activision Publishing and Hands-On Mobile have jointly announced the availability of the new rock music game for mobile phones – Guitar Hero III: Backstage Pass, which adds a whole new dimension to the Guitar Hero universe.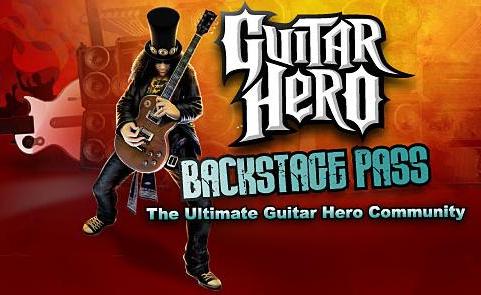 "Guitar Hero III: Backstage Pass offers Guitar Hero fanatics and casual gamers a way to play the gigs they love, but now there is an added element of working to get the gigs and seeing what it's really like for an artist to work their way to the top," said Niccolo de Masi, President of Hands-On Mobile. "The Guitar Hero franchise has been key to our success and Guitar Hero III: Backstage Pass will continue this while raising the bar for mobile phone gaming with unparalleled community and connectivity."
Key Features Of Guitar Hero III: Backstage Pass Include:
A simulation game based on career progression and performance
Travel around town promoting the band, leafleting and getting gigs
Play venues, thrill audiences, create demo tapes, sign record contracts and even handle press interviews
Increase your fame through playing bigger and bigger venues
Unique combination of rhythm action mini-games and "life-sim" gameplay!
Over 25 hours of gameplay – it's not easy to make it to the top
Go online and download a new guitar, join a contest or get new music!
Put your cash on the line while competing in contests against other players from across the world
According to the release, "Through the Guitar Hero III: Backstage Pass Web companion at http://www.guitarheromobile.com/backstage, players can register for full access to the Backstage Pass community. The unique online component allows players to message each other, check standings, download new guitars and music, and even join or create official Backstage Pass contests – providing fresh content for their mobile experience. In the online contests, players have the opportunity to wager their in-game money and stats with each other against a variety of different scenarios."
"Hands-On has once again taken the Guitar Hero franchise to a new level in mobile phone gaming," said Dusty Welch, Head of Publishing for Guitar Hero. "The Guitar Hero Mobile platform has proven to be a phenomenal success and a critical touch point for gamers to get introduced to the franchise."
The new Guitar Hero III: Backstage Pass mobile game is now available on most carriers nationwide.