The manufacturer and developer of high-end camera systems, Hasselblad has launched its new super high-end H3D II DSLR which features an 3-inch high-resolution LCD display, 48×36 mm CCD image sensors – the largest currently available and an integrated GPS (GIL) for automatic geotagging your gigantic digital photos. Besides, the latest Hasselblad H3D-II also improves image quality further with its improved noise and vignetting reduction.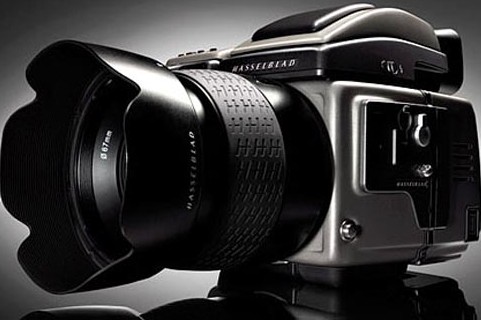 "With the introduction of the Hasselblad H3D-II, we believe that the world's best high-end DSLR camera has just got better. By further raising the level of integration by improving the controls, functionality and sensor cooling, and adding a new and more intuitive user interface, and a bright, 3-inch display, we continue to address the needs of professional photographers and to reassure them that, by investing in Hasselblad, they've made the right choice." said Christian Poulsen, CEO of Hasselblad. "The Hasselblad H3D-II continues the evolution of the world's most advanced DSLR camera system and, will set a new standard for digital photographic quality."
If you feel that $37k is too costly and 39 megapixel is too much for you, there are the options still available for you including 31 megapixel H3D-31II ($30,000) and the 22 megapixel H3D-22II ($25,000).