The Los Angeles-based mobile service provider, Helio has announced the availability of its Ocean which is considered to be the world's first dual-slider phone, combining a traditional numeric keypad and a full QWERTY keyboard in a single device. The latest Helio Ocean "SmartPhone" features an 2.4 inch QVGA display which can be viewed in portrait or landscape modes, 200 MB internal memory with microSD slot (up to 2GB), 2 megapixel camera with flash, stereo Bluetooth support, MP3 player, GPS-enabled services and USB Mass Storage Mode for drag-and-drop sideloading of content from a computer.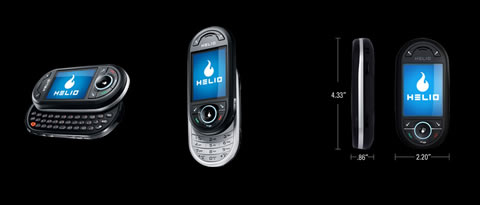 Helio also offers the unlimited voice plan called All-In memberships for $145/month with unlimited voice minutes, unlimited data like text messages, picture messages, 3G network access and Helio services. Unlimited voice is also available with A La Carte membership for $125/month with pay-as-you-use data charges.
"Ocean is a new kind of mobile, combining aspects of other one-dimensional handsets into a single exceptionally designed messaging, surfing, multimedia and talking device," said Sky Dayton, CEO of HELIO. "Helio is blessed with the smartest team in the U.S. mobile industry, who infuse their passion for innovation into every detail of the mobile experience, and Ocean is the proof."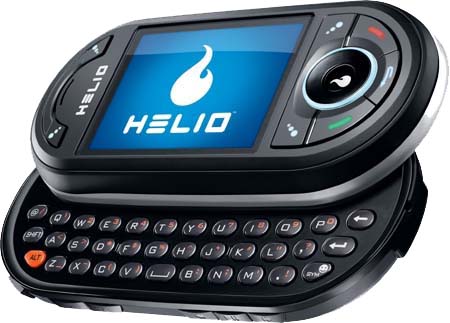 Helio claims its Ocean is now available at Helio Stores and through the company's web sites for $295. Besides, the Helio Ocean will be available at select GameStop and EB Games locations start from May 21.