The largest technology company in the world, HP has announced the launch of its new HP Mini 2140 Notebook PC created for on-the-go professionals that need a rich computing experience in a small, portable and lightweight package, starting at 2.6 pounds.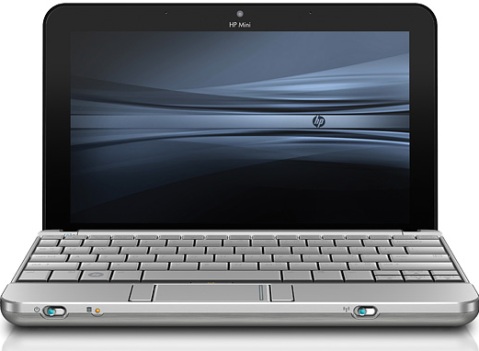 "HP continues to enhance its portfolio of Mini products to ensure we offer customers choices that meet their personal performance and style needs," said Dan Forlenza, vice president, Business Notebook Global Business Unit, Personal Systems Group, HP. "The sturdy, lightweight HP Mini 2140 integrates innovative functionality to keep on-the-move executives connected without weighing them down."
Impressive highlights of HP Mini 2140:
Small, low-power Intel Atom processor to enable the laptop to run cooler, use less power as well as improve battery life.
Large 10.1-inch diagonal scratch-resistant HP Illumi-Lite LED display with 16:9 aspect ratio available in either standard-definition (1,024 x 576) or high-definition (1,366 x 768) resolutions.
User-friendly 92 percent of full-size QWERTY keyboard and a touchpad.
Optional high-capacity 80GB solid-state drive.
HP DuraKeys, featuring a clear coating applied over the notebook keyboard that protects the finish and printed letters and characters. HP DuraKeys offers 50 times more resistance to visible wear than keyboards without it.
HP 3D DriveGuard, featuring a three-axis digital accelerometer chip that sends a signal to shut down the hard drive upon sudden movement or shock.
HP Panel Protection System with a scratch-resistant acrylic LCD cover and magnesium hinge bracket for added durability in demanding environments.
Integrated VGA webcam enables video and still-image capture to allow the addition of photos and video clips to presentations, documents and email.
Three-cell for lightest-weight configurations or six-cell lithium-ion battery for longer life.
Optional Absolute Software's Computrace allowing IT professionals to work with local law enforcement to track and help recover stolen or missing computers, inventory computers district wide, and detect changes in hardware and software.
The new sleek and lightweight HP Mini 2140 Notebook PC that features a simple, refined all-aluminum case will be available later this month with MSRP starting at $499.