Apart from Voodoo Omen desktop and Voodoo Envy 133 notebook, HP has also announced the launch of its new TouchSmart family of PCs – IQ504 and IQ506, which include HP software designed specifically for touching capability, allowing users to access and interact with their media without the need of keyboard or mouse.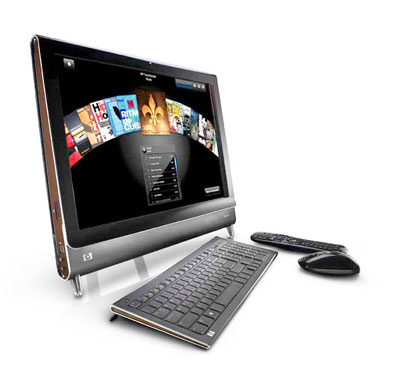 "Our engineers have created a fun, engaging and simple touch experience for the home that nobody else offers today," said John Cook, vice president, marketing, worldwide consumer PC business, HP. "We're changing personal computing from just feeds and speeds to an experience influenced by consumer trends and design that anticipates customer's needs. The HP TouchSmart PC is all about reinventing the personal computer experience."
The new HP TouchSmart PCs incorporate a 22-inch diagonal, HD widescreen display, energy-efficient Intel Core 2 Duo processor, 4GB of RAM and integrated WLAN, along with wireless optical mouse and low-profile wireless keyboard with numeric keypad.
"The introduction of a touch computer with such a strong focus on digital entertainment opens the door to an entirely new way for consumers to engage with their content," said Stephen Baker, vice president, industry analysis, The NPD Group. "HP TouchSmart PCs will allow people to interact with their photos, videos, music and games in unique ways, plus they do everything that you'd expect from a traditional PC."
The HP TouchSmart IQ504 PC (base model) and TV-tuner equipped TouchSmart IQ506 PC are expected to be available soon for $1,299 and $1499, respectively.