Vodafone and HTC Corporation have announced the launch of the new HTC Magic smartphone, the Vodafone's first Android-powered mobile phone with sleek design and unprecedented compactness, aiming to give users a superior mobile Internet experience.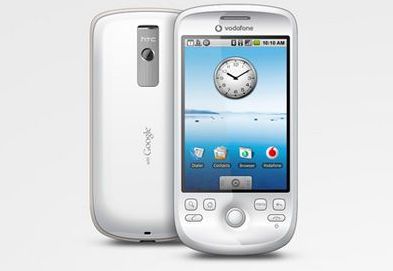 "Delivering an unbeatable mobile Internet experience for our customers is a priority for Vodafone, so we are very excited to be introducing our first Android-powered smartphone in the spring," said Patrick Chomet, Global Director of Terminals, Vodafone Group. "Following our joining of the Open Handset Alliance, we have worked very closely with HTC to bring this cool new phone to the market. Our customers want to access a wide range of the most attractive mobile devices to help them make the most of their time – the HTC Magic helps meet that need."
"The HTC Magic embodies the compact style and sophistication for which HTC has come to be known, with the powerful and intuitive internet experience for which the Android platform was designed," said Peter Chou, president and CEO, HTC Corporation. "We are proud of our partnership with Vodafone and excited about making the Android-powered HTC Magic available to Vodafone customers in Europe."
Highlights Of HTC Magic:
528 MHz Qualcomm MSM7201a processor
3.2 megapixel camera with auto focus
3.2-inch TFT-LCD flat touch-sensitive screen with HVGA resolution (320×480 pixels)
Trackball and navigational buttons for quick, easy access
Integrated digital compass and GPS antenna
Google suite of services like Mail, Search and Maps
microSD memory expansion slot
Connectivity: Bluetooth 2.0 with EDR, Wi-Fi 802.11 b/g and HTC ExtUSB (11-pin mini-USB 2.0 and audio jack in one)
"The announcement of the HTC Magic is an important step for Android and the Open Handset Alliance," said Andy Rubin, Senior Director of Mobile Platforms at Google. "With it, Vodafone is opening up the mobile web for consumers across Europe and giving more third-party developers a platform on which they can build the next wave of killer applications."
The new HTC Magic Android-powered smartphone which measures 113 x 55 x 13.65 mm and weights at 118.5 grams is exclusive to Vodafone customers initially in UK, Spain, Germany and France (SFR), and non-exclusive in Italy.