The well-known global leader in mobile phone innovation and design, HTC has announced the launch of its new slim, compact and stylish smartphone, named as HTC S740, which combines the traditional 12-key keypad with HTC's signature sliding full QWERTY keyboard, aiming to deliver the most joyful and intuitive messaging experience.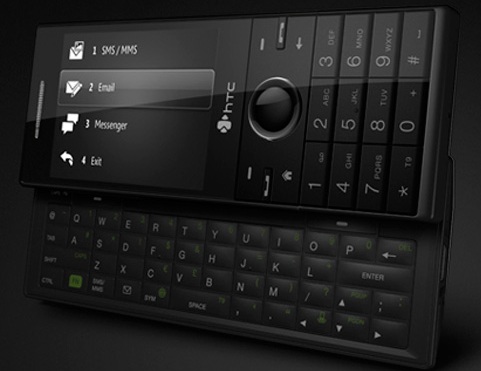 "Demand for high-performance, smart, mobile devices continues to see strong growth globally and HTC is well positioned to meet the varying needs of our diverse customer base," said Dr. Florian Seiche, Vice President of HTC Europe. "The HTC S740 combines a powerful, premium phone with a full slide-out keypad in a compact and sleek form factor. Clearly, one size does not fit all and the S740 will play an important role in expanding our growing portfolio of devices."
Impressive Highlights Of HTC S740:
Qualcomm MSM7225 528MHz chipset
256 MB flash; 256 MB RAM
2.4-inch QVGA screen housed within a slim and elegant design
3.2-megapixel camera with fixed focus, and the second VGA camera for video calling
Mobile Internet – surf and download at broadband speed with HSDPA and Wi-Fi
Slide-out four row full QWERTY keyboard for quick and easy text entry
GPS/AGPS
Bluetooth 2.0 with EDR
HTC ExtUSB (mini-USB and audio jack in one; USB 2.0 High-Speed)
microSD memory card slot for expandable storage
Windows Mobile 6.1 Standard OS
According to HTC, "The S740 is designed to offer the most flexible and efficient messaging experience on the market. From the design of its 12-key keypad (ideal for super fast one hand messaging) and full QWERTY keyboard (perfect for those who prefer a two handed messaging experience) both input capabilities ensure efficient and accurate typing, as well as support for POP3, IMAP and Exchange push email. Instant messaging (IM) and SMS can also be accessed through the familiar 12-key interface on the front of the phone. "
The new HTC S740 smartphone which includes FM radio, Google Maps and RSS Hub special features is expected to be available across Europe starting September 2008, but no words on its price yet.