The leading consumer electronics company, Polaroid has announced a new addition to its Polaroid PoGo family, named as Polaroid PoGo Instant Digital Camera. It's a full-feature digital camera which able to print full-color, 2×3-inch prints in less than 60 seconds, utilizing (100% inkless printing) ZINK Paper and ZINK Zero Ink Printing Technology from ZINK Imaging.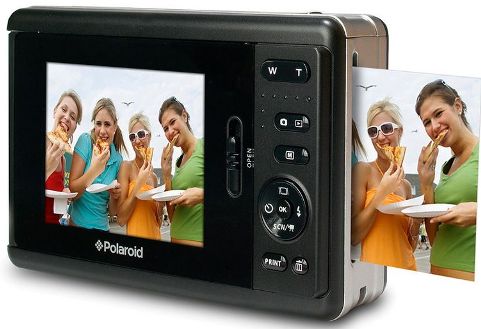 "This is the digital version of our traditional instant camera, which consumers have loved since the 70s," said Jon Pollock, vice president and general manager, Digital Imaging. "With this product, Polaroid will bring the magic of instant photography to a whole new generation. It's what consumers have told us they want – a fun, easy way to use a digital camera to print photos and share their memories instantly."
The Polaroid PoGo Instant Digital Camera which measures 4.7-inches wide by 3-inches tall and weighs just 10 ounces incorporates a large 3-inch color LCD screen for users to review the captured photos before printing.
"Unlike traditional instant film, photos from the Polaroid PoGo Instant Digital Camera emerge fully developed," added by Pollock. "While many of our most passionate customers tell us 'shaking' a Polaroid photo is part of the fun, with any Polaroid photo, the 'shake' is totally optional."
The new innovative Polaroid PoGo Instant Digital Camera is expected to be available starting March 2009 for $199, while the 10-packs and 30-packs of ZINK Photo Paper are retailed for $4.99 and $12.99, respectively.