The famous manufacturer of personal computer, Lenovo has announced the launch of its new consumer desktop PC – IdeaCentre K210, which incorporates a lot of new features designed for user comfort and convenience, aiming to make it the ideal choice for home and family use.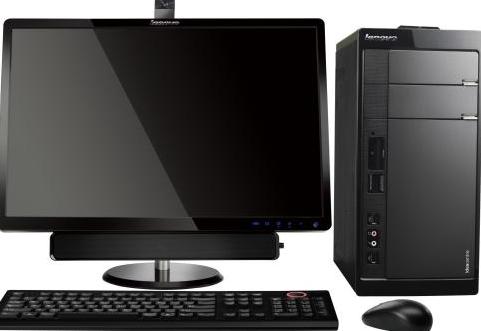 Cutting Edge Technologies And Features Of Lenovo IdeaCentre K210:
Bright Vision technology to detect how far the user is from the monitor and adjusts the brightness accordingly
VeriFace facial recognition technology, allowing the users to log in by having the camera recognize their facial image
Anti-microbial keyboard that uses special material to inhibit bacterial growth
Lenovo Vantage Technology (LVT) menu which allows user to access all of the LVT applications including Healthcare feature and the Rescue feature, with just a single touch.
File Management feature helps save critical data on a special system partition in the event of system failure
Key Specifications Of Lenovo IdeaCentre K210:
Up to Intel Core 2 Quad processors
Intel Graphics Media Accelerators (GMA) X3100
Up to 500GB hard drive
Optional Blu-ray/HD-DVD combo drive
Optional high definition audio 5.1 for reverberating sound
Optional 512MB ATI Radeon 2600 XT graphics card
Up to 3GB PC-5300 DDR2 std/4GB max
Genuine Windows Vista Home Premium
The starting price of the new Lenovo IdeaCentre K210 desktop is $379 (after mail-in-rebate), while the 19-inch (L195W) and 22-inch (L222W) LCD monitors are priced at $229 and $299 (after mail-in-rebate), respectively.