The leading manufacturer of personal computers, Lenovo has announced its latest 17-inch mobile workstation engineered with game-changing technologies and innovations, named as ThinkPad W700, offering customers unique innovations including optional built-in palm rest digitizer, color calibrator and 400-nit WUXGA TFT display, which aimed to exceed the demands of the most graphics-intensive users.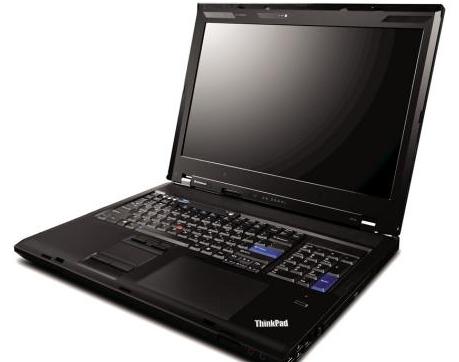 "Lenovo has engineered a new breed of mobile workstation with the ThinkPad W700," said Peter Hortensius, senior vice president, Notebook Business Unit, Lenovo. "No other PC manufacturer has a mobile workstation that delivers the sheer power, performance and cutting-edge innovation that Lenovo has packed into the ThinkPad W700. The ThinkPad W700 mobile workstation flat out delivers the command performance our customers demand at the desk as well as in the field."
According to Lenovo, "Supporting the latest Intel processor technologies including the upcoming mobile quad core processor, the mobile workstation can be configured with up to 8 GB of memory with an additional 2 GB of Intel Turbo Memory. Lenovo also offers models with Intel vPro technology for complete manageability. The mobile workstation can be equipped with dual internal hard drives, including solid state drive storage. The ThinkPad W700 mobile workstation offers both the NVIDIA Quadro FX 2700M and 3700M Open GL graphics processors with up to 1 GB of dedicated video memory for exceptional graphics performance in a 17-inch mobile workstation. The hard drives can be configured for RAID 0 to help users access and save their data faster than traditional disk-writing methods, or users can choose RAID 1 for mirrored data redundancy."
"Our engineers use Lenovo ThinkStation workstations to help them design the next-generation Williams – Toyota FW31 race cars, aiming to make them faster and more agile, with greater performance than the competition," said Chris Taylor, IT manager, AT&T Williams. "We're thrilled to see Lenovo deliver the workstation performance we've come to rely on – now in a mobile, portable solution."
The new Lenovo ThinkPad W700 notebook that includes Bluetooth, WiFi and ultra wideband technology will be available in coming September, starting at about $3,000. Models supporting WiMAX is expected to hit the market later this year. Check more details of ThinkPad W700 on Lenovo's official Website.