One of the global leader in mobile communications, LG Electronics has expanded the popular Black Label Series with its new LG Chocolate (LG-BL40), which features a large, wide 4-inch HD LCD display (800 x 345 pixel resolution ; 21:9 aspect ratio) with Dual Screen UI that able to efficiently display 2 different types of content simultaneously, giving users a panoramic, cinema-like quality and optimal mobile computing experience.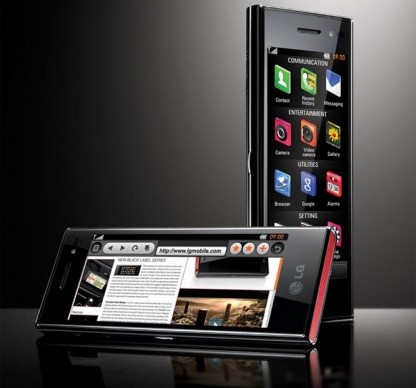 According to the company, LG-BL40's "Real VGA" wide screen that delivers a full range of natural colors to ensure superb viewing quality is overlaid with curved tempered glass.
"The initial response to the new LG Chocolate phone has exceeded our expectations by a wide margin," said Dr. Skott Ahn, CEO of LG Electronics Mobile Communications. "Although much interest seems focused on the striking shape of the handset, the real surprise will be when people discover the advantages of the 4.0-inch screen in terms of viewing pleasure and ease of use."
The new stylish and slim LG Chocolate LG-BL40 that available in glossy black finish and iconic red highlights is expected to ship in 54 countries starting Q3 2009, but no words on its price yet.