Sprint Nextel and LG Electronics have announced the upgraded model of the highly famous and successful LG Rumor, named as LG Rumor 2, which features 1.3 megapixel camera, large QVGA (240 x 320 pixels resolution) screen display, stereo Bluetooth, MP3 player with microSD memory slot (supports up to 16GB), extra enclosed battery cover for greater personalization and full sliding QWERTY keyboard for enhanced messaging, email as well as social networking.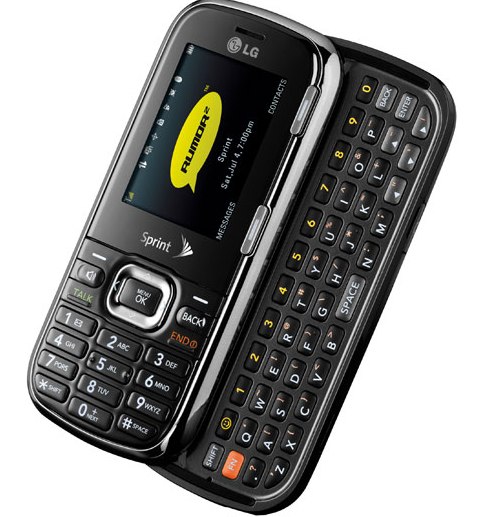 "LG Rumor 2 gives customers the benefits of Sprint's Now Network on a phone that's attractive and affordable, appealing to anyone who needs the ability to quickly send off a text or PictureMail," said Kevin Packingham, Sprint's senior vice president of product and technology development. "Staying connected to your family, office or even social networks has never been as easy and cost-effective as it is with the pairing of this device and Sprint's Everything Messaging pricing plan. In today's economic climate, it is great to know you don't have to compromise to get a good value in wireless."
"LG is proud to offer consumers the Rumor 2, which is an updated version of one our most popular messaging devices, the Rumor," said Ehtisham Rabbani, vice president of product strategy and marketing for LG Mobile Phones. "Through listening to consumer feedback, we've taken the successful components of the original slider phone, and made the device more impressive by including battery covers for personalization and an extra row of keys on the keypad to make texting even easier."
The new LG Rumor 2 which measures 4.4 x 2.1 x 0.7-inches and weighs only 4.23 ounces will hit Sprint stores later this month for $49.99 after a $50 mail-in rebate and a new 2-year service contract.