The famous digital media company, DivX and LG have jointly announced the new LG Viewty camera phone (LG-KU990), which is the first cellphone with DivX Certification to natively capture video using high quality DivX format. This newest LG Viewty smartphone features an 3-inch touch sensitive screen, 5-megapixel camera (certified by Schneider-Kreuznach) with auto/manual focus, image stabilizer, ISO 800 as well as SmartLight technology, which enable the users to adjust the brightness level of captured images.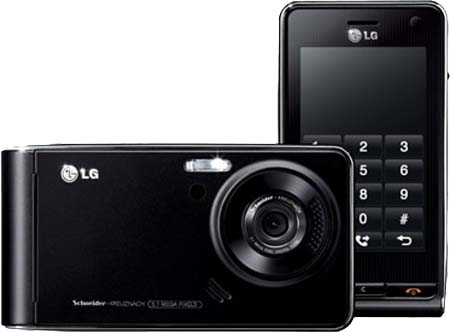 "Users of the LG Viewty have come to expect innovation and quality," said Dr. Skott Ahn, LG Electronics Mobile Communications Company. "The addition of DivX recording capability to the Viewty will open up the media experience and enable our users to do more with the videos they capture, from sharing that content online to playing it back beyond the phone on a wide variety of devices."
According to the global leader and technology innovator in consumer electronics, the LG Viewty camera phone is able to record high speed 120 fps (frames per second), VGA resolution (640 x 480 pixels) video in DivX format.
"Our goal is to make it easy for consumers to enjoy a high-quality video experience on any kind of device," said Kevin Hell, CEO at DivX, Inc. "The LG Viewty is a perfect example of this experience. It allows consumers to capture video on its 3-inch screen and then easily transfer that video to a computer or virtually any kind of consumer electronics device."