If you love scuba diving and doesn't want to miss out any opportunity to capture nice coral view when diving underwater, this Liquid Image Digital Underwater camera could be good companion to bring along. This is one of the very innovative products that combines digital camera onto goggle, offering convenience and great user experience especially during scuba diving activities.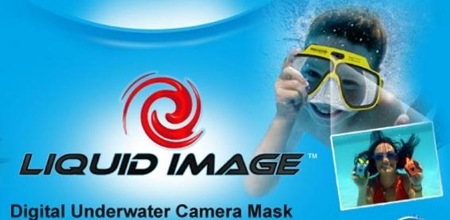 The Goggle lenses are equipped with crosshairs to focus on the desired objects. On top of both lenses, there is an embedded high resolution camera to capture high resolution photos without miss. The Underwater camera enables users to record still pictures of up to 5-Megapixies resolution. Besides, users will be able to capture video clips and store them into internal 16MB memory storage. If this is not sufficient, users have the option to store them into external microSD cards expansion slots. Furthermore, it features an USB interface that can be used for storing and synchronization directly with PC.
At the retail price of around $100, it is quite cheap as compared to getting an extra underwater digital camera accessory that fits specific camera model.