Nowadays convergence is a next step in order for a manufacturer or service provider to find a new business opportunity that enables them entering into the new market segment. Take the example of mobile phone segment, now it is no longer only limited to voice or data communication, but also video communication. Besides, certain multimedia features such as digital camera or audio player functions have been integrated in most of the latest mobile phone to make it more competitive and value added not only to its own segment, but also to its adjacent market segments. Similar concept applies by looking into credit card popularity, Swift Global is collaborating with Business Phone Plc to come out with a new mobile phone model with credit card machine capability. Known as BiasharaPhone, the device is targeted specifically for mobile merchants such as taxi drivers, small KIOSK or shops that can utilize this special feature for credit card transaction while on the move.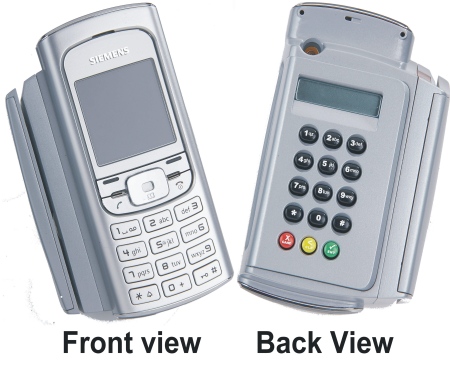 Weighted at only 156 gram, BiasharaPhone is quite handy that can be carried anywhere and can be used as long as there is mobile network coverage. Of course you can't expect it to looks nice and as slim as current conventional mobile phone since the module integration may already take up some space. Good thing is, it can be truly mobile as the power consumption is quite low with long stand-by hour up to 50 hours for continuous usage without the need of recharging. Furthermore, it also comes with a wireless portable printer that able to print receipts as per customer request.
The phone supports all kind of credit and debit cards. However, it will only be available in Kenyan market first but we should expect to see similar concept phones being rolled out once there is more demand in other regions .