The mobile phone maker Motorola has unveiled its new RAZR 2 mobile phone recently, the latest phone with CrystalTalk technology that automatically adjusts volume and tone based on ambient noise. In addition, this Motorola phone equipped with an 2 megapixel digital camera with 8x digital zoom, up to 2GB on-board memory, Web browsing, real-time point-to-point video and ultra-fast menu navigation, all packed into a slimmer, stronger, sleeker and smarter design than its Motorola RAZR predecessor.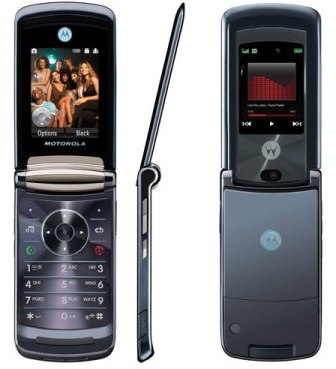 The latest Motorola RAZR 2 also features a 2-inch QVGA large external screen display with touch-sensitive buttons for viewing incoming calls and text messages without opening the phone, as well as a stainless steel internal frame for durability and a scratch-resistant glass surface. Anyway, the internal screen display of the phone still equipped with 2.2 inch QVGA resolution LCD. With Motorola's new Linux based operating system, this new RAZR 2 can fetures Java technology for superior application development. In addition, the company says the RAZR 2's ARM 11 processor is 10 times faster than the first Motorola RAZR.
The all-new Motorola RAZR 2 which available in 3.6Mbps HSDPA, EV-DO, and GSM / EDGE variants as the V9, V9m, and V8 respectively, and is expected to hit a market in coming July.